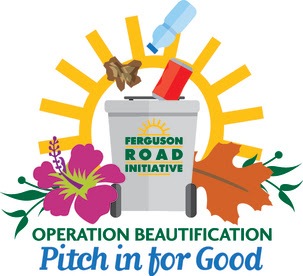 On Saturday, March 2 more than two hundred volunteers braved the 44 degree weather to help make Far East Dallas a more beautiful place to live. Underwritten by City Credit Union and Young Chevrolet, we cleaned litter, picked up more than 100 illegally placed signs, and enjoyed a hearty breakfast provided by our friends from McDonalds. A special thanks to our many civic and school groups that attended to help: Bryan Adams High School, Lakehill Preparatory School, The Episcopal School of Dallas, S. S. Conner Elementary School, Owenwood Farm & Neighbor Space, Community Court, Travis Manion Foundation, The Mission Continues, 100 Men Who Give a Damn, and others. We thank the families and friends who helped as well as those who provided 450 pounds of food to stock the pantry at White Rock Center of Hope. Food collected by WRCH goes directly back into our community to help families in need in our area.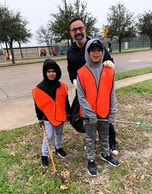 The Travis Manion Foundation helped create a legacy event by honoring the life and service of DPD Officer Rogelio Santander who lost his life last April in the line of duty. Our NPO officers Gabriel Ortiz and Jorge Tinajero helped keep us safe. We are also indebted to our other partners, Elliott's Hardware, Ferguson Donuts, Signage Systems, and RaceWay. Thank you to our sponsors St. Rep. Eric Johnson and Councilmembers Kevin Felder and Mark Clayton.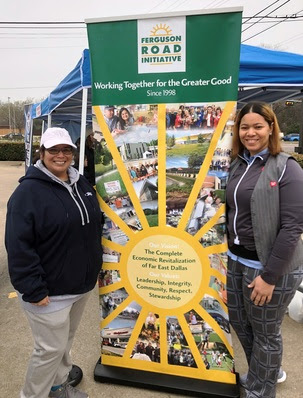 A special thanks goes to our event volunteers who manned our staging area despite the cold. FRI would not be able to do the things we do without the support of our many volunteers. Thanks to all!