FRI's team of well trained and informed leaders allows our organization to thrive by providing a wide array of services that benefit the direct needs of our community.
Our Staff
In 2011, after being the recipient of $2MM over a decade through a Department of Justice initiative to fight escalating crime and violence, the FRI organization transitioned into a self-sustaining organization supported by our members. We downsized staff, streamlined programs, engaged our volunteers, and mobilized an active Board of Directors. Our focus is to communicate, advocate, lead and connect the citizens of Far East Dallas. Today we are focused on the CreekSide-Ash Creek Urban Reserve development, an amalgamation of amenities coming on-line to address the gaps in recreation, health, and transportation in our community. FRI is a "backbone" organization that utilizes its community volunteers and leverages resources.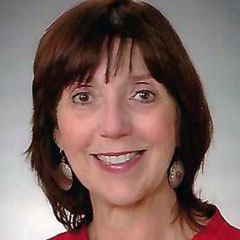 Vikki J. Martin Executive Director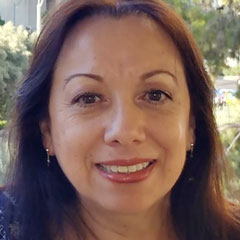 Maria Valenzuela Office Manager
Susan Hopper Director of Communications and Marketing
Kerry Goodwin Special Projects
Zitziki Sanluiseno Membership Administrator & Event Coordinator
---
Our Board Members
Bill Coleman, Secretary & President Emeritus
Resident
Daniel Ortman, President, Citigroup, Forest Hills Neighborhood Association, Resident
Christopher Jackson, Vice President Wynne-Jackson, Principal
Becky Reed, Chief Operations Officer, BankSocial and Founder, BRaaS, LLC
Sam Downey, Frost Bank, Assistant VP/Corporate Banking
Austin Endo, Grove @ White Rock Hills, Resident
Melanie Flinn, White Rock Medical Center, VP Operations
Gary Garcia, Dallas Foundation
Jared Greco
, Crowe Consulting, Grove @ White Rock Hills, Resident
Gary Hasty, Heroes House, Veteran's Housing
Art Hall, Lakehill Preparatory, Head of School
Shawn Lovelady, Methodist McKinney Hospital, CEO
Carmen Parra, CMIT Solutions, Casa Linda Estates, Resident
Christopher Rebuck, Bishop Lynch High School, President
Dr. Eddie Tealer, Dallas College at Eastfield, President
Karl Zavitkovsky, City of Dallas Economic Development, Director, Retired
Are you interested in serving on the FRI Board of Directors?
Click here
for the Board of Directors application.
---
Our Advisory Council
Ann Cooke Bagley
, Bagley Associates LLC
Ken Benson, Ken Benson & Associates
Bobbi Bilnoski, Concinnity Network, President
W Plack Carr, Jr, Gas & Oil/Civic Leader
Daniel Davis Clayton, Public Opinion
Jeff Cuban, VP at HDNet/Magnolia Picture VP at The Wagner/Cuban Companies
Carmelita Gallo, YMCA Metropolitan Dallas, retired
Helen Holman, Civic Leader
Sharon King
, Civic Leader
Matt Nicolette, Ph.D., PLA, ASLA, Assistant Professor in Landscape Architecture, Clemson Univer
Liz Renfro, Texas Urban Living
Mel Renfro, Dallas Cowboy, HOF
Phil Ritter, Chief Operating Officer, Meadows Mental Health Policy Institute
Richard B. Roper, (former U.S. Atty for Northern District) Thompson & Knight LLP
Lynn Vogt, Community Volunteer
Marnie Wildenthal, Civic Leader
(updated 1.2023)