Advocacy
Every facet of the work of the Ferguson Road Initiative is dedicated to building a strong community where families and individuals are strengthened. Far East Dallas is an underserved community that received little of the City of Dallas' attention and resources until FRI helped shine the light on the neglect that has plagued the community for decades.
FRI's ability to advocate, collaborate, and reach consensus within our diverse population and constituency groups, has resulted in award-winning recognition. Our leadership is based on our social capital, the quality of our relationships among the citizens of our community. FRI successfully creates a sense of belonging and works to enhance the overall health of the Far East Dallas community by providing opportunities for people to connect. Whether that connection is through a public town hall meeting or a special celebratory event, FRI treats these occasions as opportunities for building possibility, generosity, diversity, and democracy.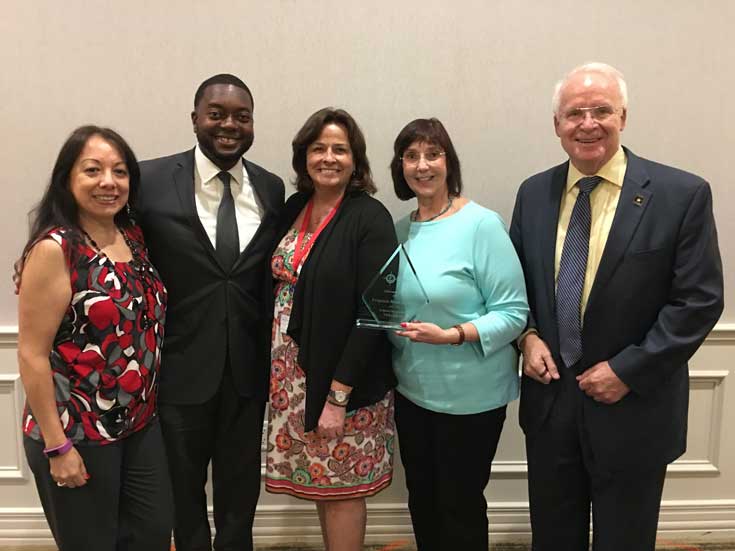 Organization
One of FRI's greatest strengths is our ability to identify and train community leaders to help solve their own problems. FRI teaches ordinary people how to accomplish extraordinary things by sharing best practices on how to effectively interact with neighbors, businesses, schools, public, political, elected, and appointed officials.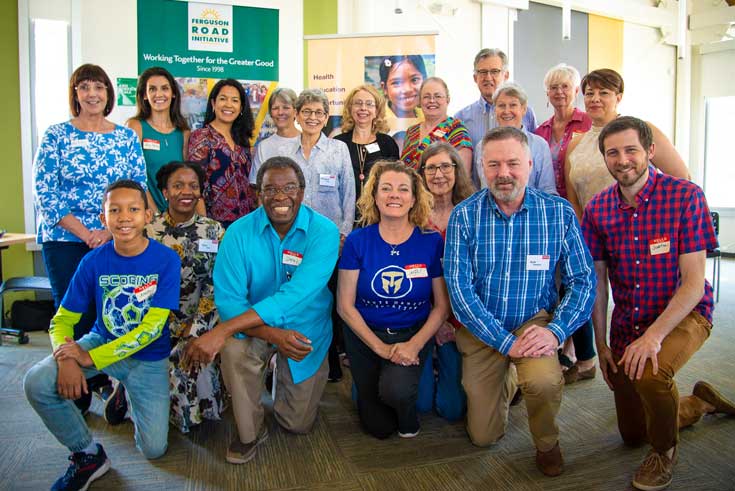 CrimeWatch
The Ferguson Road Initiative was initially formed in 1998 to fight escalating violent crime and urban decay. From 2000-20011, FRI was funded through (2) $1MM grants from the Department of Justice (Operation Weed & Seed) to address the crime and violence in targeted areas, that was poisoning our community. Half of this funding was dedicated to law enforcement agencies such as the Dallas Police Department (DPD), Drug Enforcement Administration (DEA), Alcohol, Tobacco, and Firearms (ATF), and others. We wrote a handbook that was adopted by the DPD as a toolkit for helping neighborhoods form successful CrimeWatch groups.
FRI, in collaboration with law enforcement effectively increased active CrimeWatch and Volunteer in Patrol organizations in Far East Dallas from 5 to 37 neighborhoods. Overall crime was reduced by 25% and violent crime was lowered by 60%. Today some of these neighborhoods are seeing as much as a 40% decline in overall crime due to the mobilization of CrimeWatch volunteers in their own communities.
Recently, FRI launched the Lower Ferguson Road Corridor CrimeWatch organization to address a recent uptick in crime. FRI works closely with DPD Neighborhood Patrol Officers (NPOs) and includes reports from DPD at our semi-annual town hall meetings.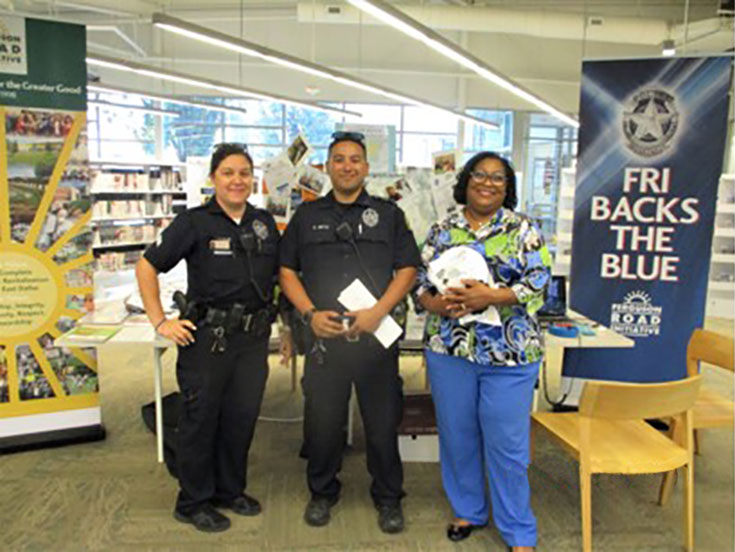 Operation Beautification Litter Cleanup
For more than a decade, the Ferguson Road Initiative holds a community-wide litter cleanup event on the first Saturday in March. Hundreds of volunteers attend this beautification effort, including school, civic, church, and community-service groups. Community partners such as the Travis Manion Foundation, The Mission Continues, JDog Junk Removal, City Credit Union, Young Chevrolet, and McDonald's help make this a fun, safe, and successful event, thus combining community service with good fellowship.