By Ellen Childress
Maybe just changing the name from 2-Points to White Rock East has had some kind of transformational influence, but there is definitely a change for the better in our part of far East Dallas. The word this week from Principal Megan Barringer at George W. Truett Elementary is upbeat. She reports that while there are definitely tight places in the new budget, Truett will get to keep its full-day Pre-K program. Those students will allow the school to have two Assistant Principals and several new staff positions. She also reports that according to her calculations, Truett missed achieving "Recognized" status by only 3 points in science and achieved "significant gains" in both reading and math. This from a school that, a little over a year ago, was fluctuating between "Unacceptable" and "Acceptable" status!
This past school year has also produced the first PTA Truett has had in more than 12 years with a current paid membership of over 80 parents and community supporters, and the first graduated group of parents from Concilio, a wonderful program to help parents become active advocates for their children. FRI brought 12 workshops from the Museum of Nature and Science to 672 students at Truett, focusing on science and math to reinforce classroom instructions. Ms. Barringer also states that she is planning a "Truett Makeover" day soon to add some new color to the walls and a wider range of decor for classrooms. Anyone who would like to help at Truett at any time is welcome. If interested in volunteering at Truett, contact Truett's Office Manager Genevieve Williams at 972-749-8000 or genwilliams@dallasisd.org.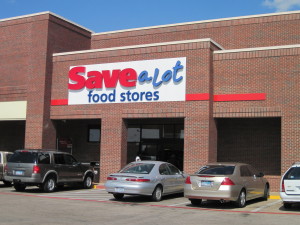 Our overall crime rate remains low. We have experienced one or two burglaries and some of the usual summertime mischief and vandalism. Truett Crime Watch membership continues to increase with a number of new members found among our Hispanic residents. Our work on an Area Land Use Study- Redevelopment Vision is wrapping up. The first draft is with the City of Dallas. A community-wide meeting in August will help finalize the plan before it goes to the City Council in September. We are thinking ahead to projects we can use to pave the way for larger changes over time. We are seeing some hopeful signs already. For example, Save-a-Lot Grocery Store has opened a "training" grocery store in what was the Tom Thumb center at Buckner and John West. This is a convenience that residents here have not had in years. We can also offer several attractive spots for retail development on Ferguson Road, at North Buckner, and in the small industrial areas near I-30 and Chenault. As we begin to work toward the redesign and redevelopment of our neighborhoods and retail centers, this is a community on the move.