City Leaders, Park Board and Ferguson Road Initiative Community Break Ground on New Pavilion and Parking Lot for Lakeland Hills Park.
On March 25, 2017 the Parks and Recreation Department, along with the Far East Dallas communities of Claremont, Hillridge, Lakeland Hills, and White Rock Village broke ground at Lakeland Hills Park (2600 St. Francis) on a new pavilion and parking lot.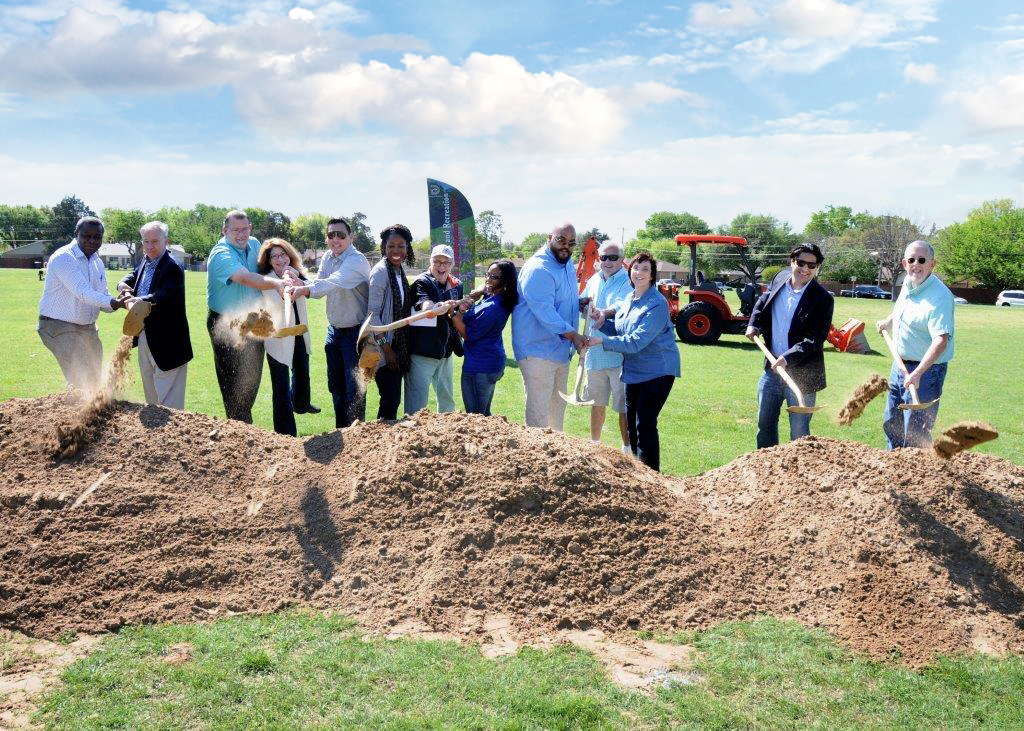 As part of the 2006 Bond Program, this pavilion is part of the strategic plan put together ten years ago by a committee of committed leaders who are dedicated to seeing recreation and outdoor opportunities for our area teenagers, children, seniors and families. We look forward to the completion of this project by fall 2017.
Architectural Renderings of the New Pavilion: