North Texas Giving Tuesday-NOW 2020
Helping FRI Raise Emergency Funds to Address COVID-19 in Far East Dallas
Outcomes Report
Thank you for responding to our appeal that will allow FRI to continue to connect our most vulnerable families with the emergency food and services they need during the COVID-19 pandemic. We continue to add resource providers to our list who are filling in the gap for our other area agencies who are struggling to keep up with the needs and demand of our community. In short, it will take an all-hands-on-deck approach to address this crisis and FRI stands ready to coordinate communication on how families can receive help, as well as how the more fortunate in our community can help our neighbors. We are doing this through all our constituencies, homeowners, apartment owners, businesses, schools, and our faith communities.
It is with a grateful heart that I report to you on the successful and final outcomes of our North Texas Giving Tuesday-NOW campaign, none of which would have been possible without YOU! With the help of a generous anonymous gift of $10,000, our community rose to the challenge and raised an additional $10,000 from 95 donors, thereby earning a total of $20,000!
In the next 60-90 days FRI will host a blood drive with Carter BloodCare. The American Red Cross reports that blood supplies are dangerously low in North Texas due to the cancellation of 32 blood drives since the "shelter-in-place" order was decreed, resulting in nearly 1,258 fewer blood donations. Cancellations are expected to continue, resulting in a heightened concern for blood collection organizations and hospitals. This shortage could impact patients who need surgery, victims of car accidents and other emergencies or patients suffering from cancer.
We anticipate announcing a date, time, and location for this blood drive in the next few weeks. If you would like to participate in giving blood, please contact our event coordinator, Andrea Hernandez, who is assembling a list of volunteers at [email protected] or 214.324.5116.
Again, thank you. Your support means so much to FRI!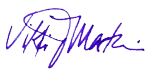 Vikki J. Martin, Executive Director,
[email protected] 469.939.9631
Here is what we wrote back in April. Thanks for responding!



FRI's specific needs as they relate to Covid-19
The demographic of the Ferguson Road Initiative area in Far East Dallas is made up of a 66% minority population (Hispanic-46%, African American-20%). This demographic, combined with the fact that FRI's two City Council Districts 7 & 9 comprise the largest senior citizen populations in Dallas, make our community especially vulnerable to the COVID-19 pandemic. FRI is needed to help marshal information and resources to these populations. It's imperative that we receive funding that will help us connect our fragile community with the resources and agencies that can provide food, shelter, and clothing during this current crisis.
In Short…

The immediate needs of the FRI organization during the COVID-19 pandemic is funding that will allow us to do the critical work needed to connect and link our at-risk populations to the resources, programs, and agencies that can help feed, clothe and shelter them.
How You Can Help
Give Early (between April 14th and May 4th) by going to the Ferguson Road Initiative page on NTGD's website: https://www.northtexasgivingday.org/ferguson-road-initiative
Give ON MAY 5th by going to the Ferguson Road Initiative page on NTGD's website: https://www.northtexasgivingday.org/ferguson-road-initiative
Be on the lookout for other communications from FRI outlining ways we can help the community.
A Letter From Ferguson Road Initiative

Please click the following thumbnail image for a PDF version of the letter explaining this project in more detail.