Our results for giving to FRI on North Texas Giving Day 2019 are coming soon!
THANK YOU to the Far East Dallas community of the Ferguson Road Initiative. We are thrilled that our preliminary results show that we exceeded our goal. We'll be updating this post as soon as we have solid numbers to report. Bookmark this page and come back soon!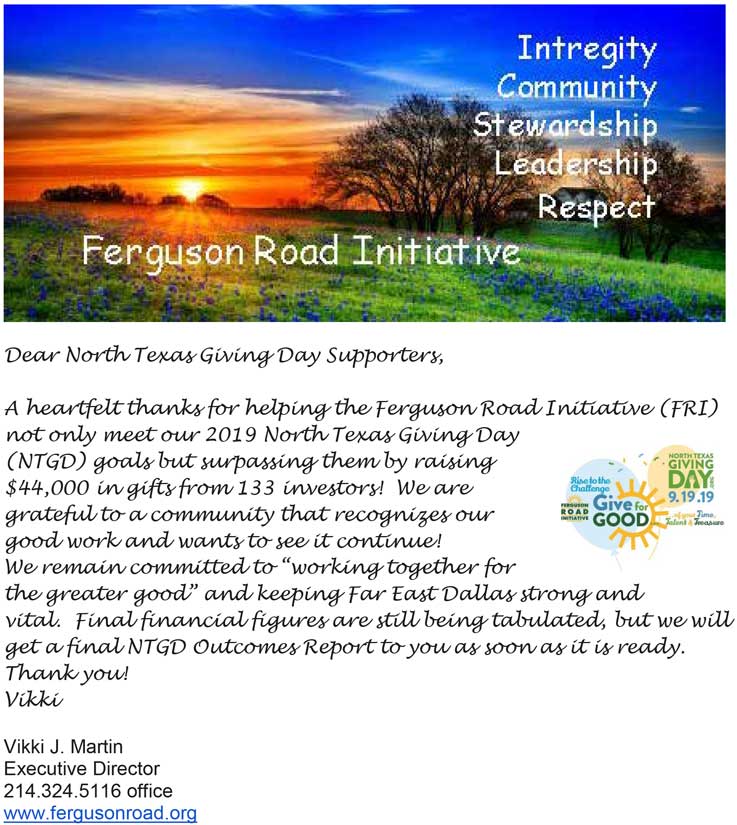 Thank you for helping make FRI's 2019 North Texas Giving Day campaign a smashing success!

FRI's Board Members Enthusiastically Endorse Our Organization